Baked From The Heart

MADE FROM SCRATCH – BAKED FRESH – SIMPLY DELICIOUS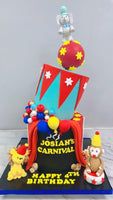 Welcome
Season's greetings from all of us here at Sweet Treats Delight Bakery, we want to wish you Happy Holidays and a Healthy & Prosperous New Year.

"Click the Shop link and bring some of our delicious baked goods to your home"
There's much to see here. So, take your time, look around, and learn all there is to know about us. We hope you enjoy our site and take a moment to drop us a line.
Shop Now
Cozy Space to Meet with Friends
Stop by and enjoy a cozy atmosphere to meet with guests enjoying a treat or two while relaxing. Or you just have some reading time while enjoying a beverage and one of our deliciously baked goodies.
Daily Baking
Our bakers start work before the sun rises each day to ensure that every batch is as fresh as possible before it gets to you. The warm smell of baking often escapes onto the street before we've even opened. We're dedicated to fill your day with a either a warm mini bundt cake, a freshly baked cookie, brownie or cupcake and a cup of hot coffee or tea!


Shop Now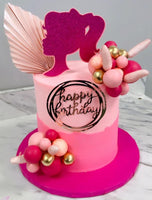 Our Top Rated Collections
Testimonials
I ordered a few of their cupcakes and cake slices from uber eats and was pleasantly surprised how good they tasted. It wasnt too sweet and it was very moist. The only thing is the chocolate chip cookies were too thick for me, personally I prefer them to be a bit thinner but it was still very good. Will definitely be ordering again.

N Williams
I was visiting NYC from Michigan and I found this cute bakery online. I'm so glad I stopped in!! I had the strawberry cheesecake dessert and my bf had cookies and cream ice cream! Both were delish!! I wish I had ordered more cheesecake to take home! I will be back. The lady there was nice too, which is always a bonus especially for New York lol.

Ari Jennifer
I was so pleased with the appearance and taste of this gorgeous cake! It's way better than the image I originally showed them. I got so much, and more. The prices are very reasonable. The staff is extremely friendly as well. I would definitely get another cake from here.

Sheriza Bacchus

Ordered from them twice now and also tried some custom cupcakes they made for a friends party and let me tell you, their desserts are absolutely delicious! Above that, their customer service is exceptional!



Olivia B